A car accident that results in a personal injury can have far-reaching consequences that affect you for the rest of your life.
If you have been injured in an auto accident, Reed & Terry, L.L.P., can help recover the compensation you deserve.
Our car accident attorneys have offices in Sugar Land, Katy and Richmond, TX, to serve clients with injury claims...
Why Should I Hire a Car Accident Lawyer with Reed & Terry?
Car accidents are a leading cause of injuries in the United States.
According to the National Highway Traffic Administration
, in 2018 - the most recent year reported - 2,491,000 people were injured in car accidents. Many car accidents result in only minor injuries, but what might seem at first to be only a minor injury can have lasting consequences. This is why hiring a car accident lawyer to handle your injury claim is so important. When you choose an attorney from
our law firm
to represent your car accident claim, you can expect:
Dedicated Counsel
The car accident lawyers at Sugar Land's oldest law firm have earned a reputation for putting our clients and their families first. We aim to exceed your expectations and will analyze every aspect of your car accident claim to build the strongest case possible. Your attorney will be with you every step of the way.
No Recovery = No Fees
You shouldn't have to worry about how you are going to pay for a car accident attorney. At our law firm, you pay no fees unless you receive compensation for your personal injury. We offer free consultations so that you can learn more about how our law firm can help you and your family achieve justice.
A Record of Success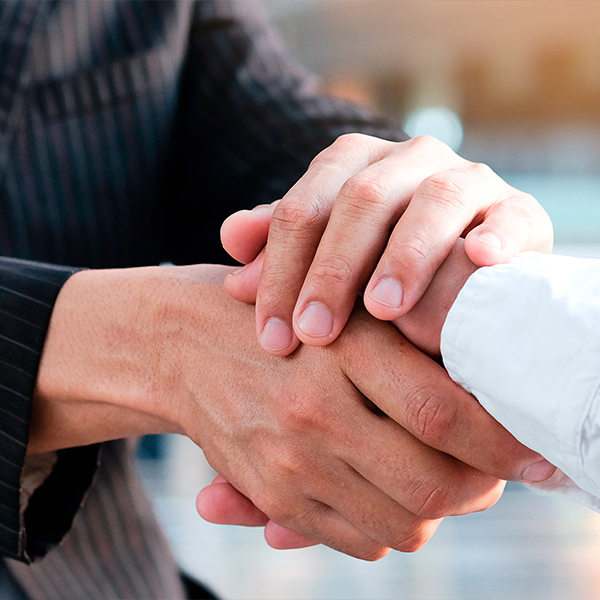 "Our attorneys can help you build the case you need to secure the compensation that can help you begin to put your life back as it was before your accident."
5-Star Client Reviews
"I received everything I could ask for and more."
I called for a free consultation and after answering some questions about the case, I was transferred to Mr. Jack Reed. He listened to my situation and gave me an overview from his perspective. He then began breaking down the facts and was able to suggest an option I had not considered. I am grateful for the information. I was also impressed that he was so nice and "Texas friendly" about his legal expertise.
Read More Google Reviews
This office is amazing! The staff is very friendly and thorough. I really feel I received everything I could ask for and more. The determination and drive truly shows they offer the highest professional advice.
Read More Google Reviews
Personal Injury Lawyers
Fighting for the Rights of Our Clients
Schedule a Free Consultation Today
Since 1994, the
personal injury lawyers
at Reed & Terry, L.L.P., with
offices in Sugar Land, Katy and Richmond, TX
, have helped those who have been hurt in a car accident obtain just compensation for their injuries. During a free consultation with one of our attorneys, we will review your case and answer any questions you have about how we can recover compensation for medical costs, lost income, pain and suffering, property damage and other losses associated with your auto accident. Se habla español.
Our car accident lawyers work on contingency, which means we only get paid if you recover damages in the form of a settlement or a jury award. This gives you the confidence of knowing that if we take your case, we believe that we will win.
To schedule your no-obligation, free consultation today,
contact us online
or fill out the form below:
More Satisfied Client Reviews
"I felt like a valued client instead of just a number."
Reed and Terry were extremely professional and kept us informed and educated during our entire case so we always knew what to expect next and a time frame for every step. I felt like a valued client instead of just a number. I highly recommend to anyone who wants to be treated with dignity and respect throughout the process of a legal case. We received more from our settlement than we thought possible. I am so thankful we turned to them for help. Excellent.
Read More Google Reviews
Staff was very professional. Marta made sure everything was submitted and made everything easy for me. Even during Covid they got everything done as quickly as possible.
Read More Google Reviews
What Should I Do Following a Car Accident?
If you or a loved one has suffered a personal injury in a car accident in the greater Austin or Houston areas, what you do following the crash can have a significant impact on the outcome of your case. To help protect your rights, certain actions need to be taken immediately or avoided altogether. Some simple steps you can take after a car accident to ensure your ability to pursue compensation is protected include:
Seek Medical
Attention Immediately
No matter how minor your injuries, it is of the utmost importance that you seek medical attention. Tell your doctor about all of your symptoms. All too often, clients are reluctant to report aches and pains that they believe will simply go away on their own. In reality, serious soft tissue injuries may begin as small aches and pains but can grow into serious and lasting issues. By not reporting a symptom as soon as it reveals itself, you may encourage an insurance company to dispute or deny an injury claim as being unrelated to the accident.
Gather as Much
Information as You Can
Use your phone to take many detailed pictures of the vehicles and the location so that you have as complete a record as possible of the aftermath of the car accident. Documentation of the amount and level of property damage is very important and can prove to be a major factor in the outcome of your case. If there are any eyewitnesses present, gather the names and contact information of everyone willing to share this information and pass it along to your attorney.
Do Not Talk to the
Insurance Company
Insurance companies are in the business of collecting premiums, not paying claims. Employees are trained to gather information that will help them deny or minimize the amount of compensation paid towards your claim. Representatives will portray themselves as being on your side. They will say that they are looking to get things settled as quickly and easily as possible. Unfortunately, by speaking to these representatives, you may actually hurt your ability to be fairly compensated for your injuries. So that you can achieve a fair and just settlement, contact our personal injury attorneys before speaking to the insurance company.
Contact a Car Accident Lawyer
The importance of reaching out to the attorneys at Reed & Terry, L.L.P., immediately after sustaining a car accident-related injury cannot be overstated. By quickly securing the representation of one of our personal injury lawyers after a car accident, you can avoid missteps that may cost you the fair and just compensation you deserve. Our convenient offices in Sugar Land, Katy and Richmond, TX, serve the needs of clients from Austin, Houston, and communities throughout the area. When you choose one of our car accident lawyers, we will take charge of pursuing the compensation you deserve so that you can focus on your physical recovery.
Three Convenient Locations
Serving the Greater Austin and Houston Areas
56 Sugar Creek Center Blvd
Ste 300
Sugar Land, TX 77478
Open Today 8:00am - 6:00pm
Open Virtually 24 hours a Day
702 South Mason Rd
Katy, TX 77450
Open Today 8:00am - 6:00pm
Open Virtually, 24 Hours a Day
201 S 11th St
Richmond, TX 77469
Open Today 8:00am - 6:00pm
Open Virtually 24 Hours a Day
Our car accident lawyers are ready to discuss your case.
Schedule your free, no-obligation consultation
today to learn more about how our team of compassionate personal injury lawyers can help you collect the compensation you deserve.
We Provide Clients the Attention They Deserve
"available twenty-four hours a day, seven days a week to assist me."
I take great pleasure in expressing my appreciation for there outstanding performance while assigned as my attorney. By using this company they save me $7,000.00 Mr. Reed on his own initiative, and became of his profound concern for other, he has made himself available twenty-four hours a day, seven days a week to assist me with my case The company as a hold has demonstrated a continuing high degree of professional excellence.
Read More on Google
Jack and Marta were outstanding in the handling of our case. They kept us up to date on what they were doing, answered all of our questions and were very professional during this entire ordeal. We would definitely use they again and would not hesitate to recommend they to our friends Thank Jack and Marta and Lori too
Read More on Google
When you are involved in a car accident in Texas that happened because of another driver's negligence, that driver's insurance provider is responsible for compensating you for property damage, medical bills, and other losses. But what if their insurance provider won't pay what you actually deserve? What if they refuse to concede that the other driver is responsible? When you hire Reed & Terry, L.L.P., we will deal directly with the insurance company on your behalf to achieve justice. The claims process involves:
Reporting the Accident
You must first report a car accident to the police. It is up to both you and the driver to contact your respective insurance companies. If you believe the other driver is at fault, you should first reach out to an attorney who can speak to both insurance companies on your behalf.
Building Your Case
Your attorney will begin collecting evidence about the accident and its aftermath in order to establish the other party's fault and determine how much restitution you are owed. This evidence will include the police report, your medical records, and any evidence you can provide such as photos of the accident and the names of any witnesses.
Pursuing a Settlement
Next, your attorney will begin speaking with the other party's insurance company to try and reach a settlement that covers the true extent of your losses. If your attorney and the insurance company can come to an agreement that covers your losses, the claim is considered settled.
Court
It is easier for all parties involved to reach an agreement out of court. But if this cannot be achieved, the attorneys of Reed & Terry L.L.P., will absolutely not hesitate to take your case to court. Our firm isn't looking for a quick resolution - we're looking for a just resolution that will restore your life as closely as possible to the way it was before the accident.
More 5-Star Reviews
"Experienced, responsive, knowledgeable and honest."
Best accident attorneys in Houston. They fight hard for not only what they believe, but for what they know is right and fair for their clients. Ask me how i know...i was a client!
Read More on Google
Jackson Reed and Travis Terry provided the best legal advice and guidance during a difficult situation. I found them to be experienced, responsive, knowledgable and honest. While working with Jack & Travis, I felt as though my situation was in trustworthy hands, and they did not steer me wrong.
Read More on Google
Common Types of Car Accidents
Our law firm has a history of success in all types of auto accident cases. Our attorneys have the investigative resources and skills that can make all the difference in the outcome of your claim. We represent people throughout Texas in cases involving all types of car accidents, including:
T-Bone Collisions
When drivers pass through an intersection or cross through traffic to make a left-hand turn onto a road, they expose themselves to the risk of a T-bone or side-impact car accident. Modern cars and trucks include side-impact airbags that can help reduce injuries from a T-bone accident, but older vehicles don't have this added layer of protection. Unfortunately, side-impact airbags can only help so much when a driver or passenger is only protected from the full force of a collision by a car door. With less material separating drivers and passengers from the actual point of impact, the amount of force experienced in a T-bone collision often leads to severe injury.
Rear-End Accidents
The most common type of auto accident - being rear-ended - is often unavoidable. Some drivers may look into the rearview mirror at the last moment and see the other car moments before impact which can cause the driver to brace for impact. This often causes additional injury. Soft tissue injuries such as whiplash are a common result of rear-end collisions. Unlike a broken bone that shows up on an X-ray, soft tissue injuries are incredibly difficult to accurately document. These injuries generally require additional proof from medical experts.
Sideswipe
These types of car accidents can occur between vehicles that are traveling in the same direction, as well as those traveling in opposite directions. The initial impact may create enough force to cause an injury. The initial impact may also cause one or both of the vehicles to veer into another object, causing further injury. Sideswipes are often caused by driver carelessness such as improper lane changes and texting while driving. Proving the other driver's fault is the key to securing just compensation for injuries in these types of collisions. In these cases, our law firm may rely on accident reconstruction experts and private investigators to help us build a strong case.
Multiple-Vehicle Crashes
Multiple-vehicle accidents often involve complex issues when it comes to determining who is liable for which injuries. Accidents involving more than one vehicle often begin with a vehicle stopping unexpectedly in the roadway, but may occur in a variety of forms, including:
Domino: The initial crash is then struck in the rear by another vehicle that is in turn struck by another vehicle creating a direct chain of sequential impacts.
Single vehicle causing multiple impacts: A line of cars is stopped and the last vehicle in the chain is struck with enough force to push the vehicles in front of it together.
Loss of control: A car is struck by another and loses control, colliding with one or more other cars in the path of the out-of-control vehicle.
These situations involve multiple insurance carriers and require accident reconstruction in order to determine liability.
Hit-and-Run
If you have been struck by a driver who does not stop, you may still be able to obtain compensation. Uninsured motorist (UIM) insurance can provide a source of compensation. Remember that insurance adjusters and claims agents are trained to obtain statements from accident victims that can be used to defeat insurance claims. Before speaking to an insurance company representative, you should discuss your case with a personal injury attorney. If you or a family member has uninsured motorist coverage, you may be able to obtain compensation even if the other driver cannot be located.
Rollovers
Rollovers often happen at high speeds and can be the result of the high center of gravity of many SUVs and trucks. If a design or manufacturing flaw caused or contributed to your accident and the resulting injuries, our car accident lawyers can help you aggressively pursue the maximum compensation. No matter what type of vehicle you were in when your rollover accident occurred, our law firm can help you secure access to the medical and financial resources you need to recover from your injuries.
Distracted Drivers
Every day, numerous car, truck and motorcycle accidents are caused by drivers who are distracted by texting or talking on a cellphone. The National Highway Traffic Safety Administration (NHTSA) defines distracted driving as any activity that could divert a person's attention away from the primary task of driving.
Motorists can be distracted by any number of things, including:
Talking on a cellphone
Fatigue
Adjusting the radio
Talking to passengers
Eating, drinking and smoking
Grooming
If you or a loved one was injured in an accident caused by a distracted driver, the personal injury lawyers of our law firm can prove the other driver was not paying attention. By holding these drivers accountable, you may be saving someone from a similar outcome in the future.
Drunk Drivers
Car accidents can be particularly devastating when you or a loved one has been the victim of a drunk driving accident. Our Texas law firm helps victims of DWI accidents collect full compensation for their injuries and damages, including exemplary (punitive) damages, when warranted. Drunk driving accidents can be caused by commercial or personal vehicles. In either instance, our compassionate car accident lawyers can work to obtain full and fair compensation for you or an injured loved one.
We Carefully Build Car Accident Cases
So You Can Achieve a Successful Result
When you choose Reed & Terry, L.L.P., we will thoroughly investigate all aspects of your auto accident injury case. Working with a car accident reconstruction expert, we will determine how the crash happened. This allows us to prove the liability of the responsible party so that we can hold them accountable for their actions. After reviewing all of the evidence, your personal injury lawyer will determine the value of your case, which includes damages for medical costs, pain and suffering, lost income and more. Our law firm gladly assists those injured in a car in the greater Austin and Houston areas.
To learn more, schedule a free consultation at one of our convenient offices in Sugar Land, Katy and Richmond, TX, by contacting us online or by calling:
Helping Clients in Their Time of Need
"They are very professional and treat you with respect throughout your case."
Splendid service. Reed and Terry, along with the staff, were very easy and pleasant to work with. They handled my case with so much poise and kept me informed every step of the way, while explaining everything thoroughly. I most definitely recommend their services.
Read More on Google
I've used this Law Firm Twice and I'll continue to go to them if needed. They are very professional and treat you with respect throughout your case. They are hands on with everything and make you feel comfortable. Reed and Terry is reliable and I thank them for always helping me out
View On Google