Cement Trucks and Auto Accidents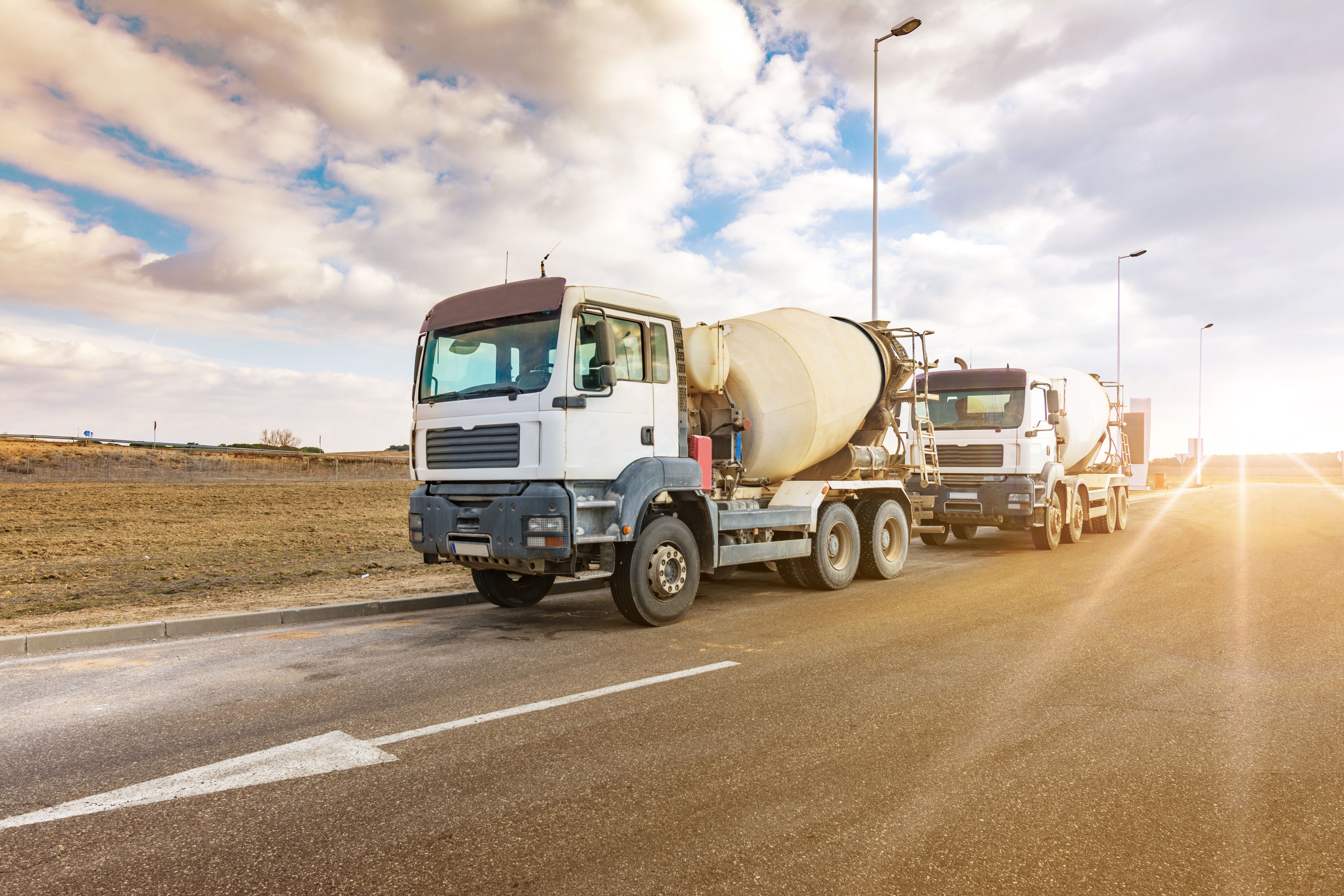 The construction industry presents numerous dangers to workers as well as non-workers. Sugar Land, TX attorneys Jackson Reed and Travis B. Terry have seen just how bad construction and construction vehicle injuries can be. That is why the team at Reed & Terry, LLP is committed to injury victims, whether the incident was related to a work site mishap or truck accidents involving construction vehicles.
Cement trucks are a common sight when there is construction underway. We'd like to consider the dangers of cement trucks on the road and what you should be mindful of whenever you're near these vehicles.
Danger with Blind Spots
The size of cement trucks make them particularly dangerous on the road. With large vehicles, there tend to be large blind spots around the vehicle. This means that the driver cannot see other motorists or objects in the road. These blind spots on cement trucks are typically to the sides of the vehicle and directly behind the vehicle.
Longer Stopping Times for Large Vehicles
Large vehicles require more stopping time and stopping distance simply given the mass involved. It's simple physics, and it can translate into serious crashes. That's why it's important that cement truck drivers give themselves extra stopping time, and that they avoid speeding.
Potential Driver Fatigue
Driver fatigue affects many commercial trucks, though it can also have an effect on drivers in construction. Long hours behind the wheel and the exhaustion from work can result in a higher risk of collisions due to feeling sleepy or fatigued. Our Sugar Land lawyers can determine if the fatigue is the result of driver negligence, their company's negligence, or a combination of both.
Fallen Cement from the Vehicle's Drum
In the back of many cement trucks is a spinning drum that is used to mix building materials such as cement and concrete. There are chances that the cement or concrete can fall from the drum of a cement truck, which can create a hazard in the road. Vehicles behind the cement truck may swerve to avoid the debris, making multi-vehicle crashes likely.
Boom Pumps on Cement Trucks
For cement trucks that pump concrete to higher building areas, the booms used to deliver the material can cause a problem. These booms can extend many feet in the air. If the boom collapses, it can lead to serious injuries affecting workers as well as motorists and bystanders.
Potential Injuries in Cement Truck Collisions
Injuries from cement trucks can vary in their nature and severity. As with all motor vehicle collisions, there's the potential for head trauma, brain injuries, and broken bones. If these injuries are severe, they can lead to lasting disability that will change your life and the lives of your loved ones.
Our lawyers can help seek damages when an accident with a construction vehicle occurred due to negligence. Our team is here to listen and to provide legal help.
Contact Our Auto Accident Lawyers
If you live in Sugar Land and would like more information about what to do after being in a crash with a cement truck, contact a skilled auto accident attorney. The law firm can be reached by phone at (281) 201-0988.
Related to This