Are Car Accidents More Common at Night?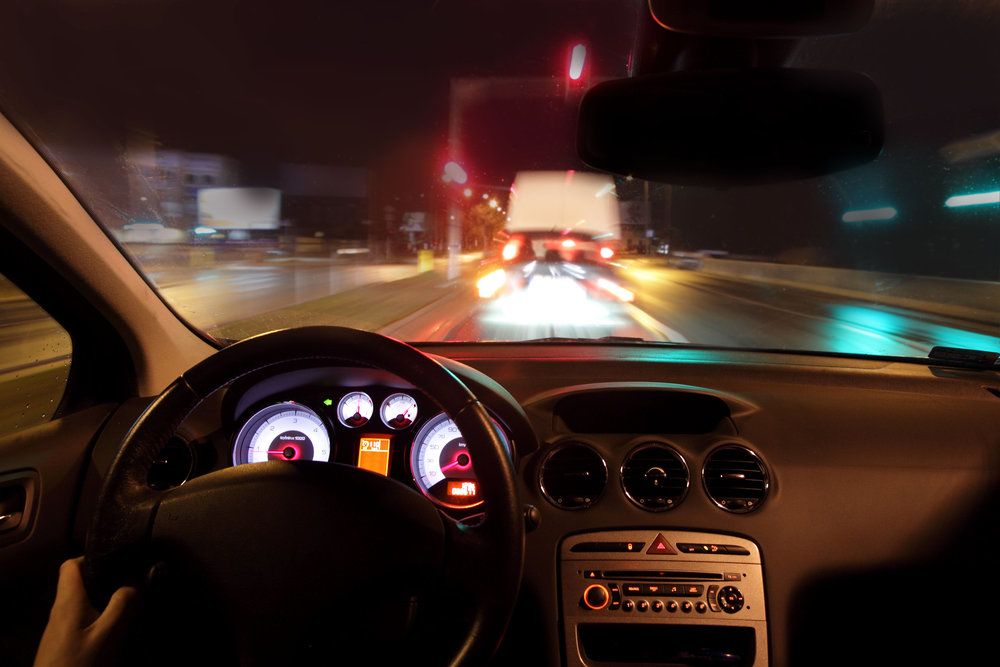 Car accidents are always a risk, but, statistically speaking, there are some times when the likelihood of a car accident is higher than others. People often wonder if car accidents are more common at night, and accident data does show that the risk of a nighttime accident should be a particular concern for drivers.
The car accident lawyers at Reed & Terry, LLP have helped many victims of nighttime accidents in the Sugar Land, TX, Katy, TX, Richmond, TX, and surrounding areas fight to get the compensation they are due for accident damages. Here, we discuss some of the dangers of night driving, and offer tips for minimizing the risk of an accident.
Nighttime Car Accident Statistics
It is difficult to present exact figures for the number of car accidents that happen during the day versus those that happen at night, because not all collisions are reported to law enforcement or insurance companies. However, most of the data reported estimates that over 40 percent of car accidents happen after dark, even though people do about 60 percent of their driving during the day.
In a paper published by National Highway Traffic Safety Administration in May 2007, the risk of nighttime car accident deaths was highlighted. This report showed that, among the 31,415 car accident deaths analyzed, 15,294, or nearly 49 percent, occurred at night. Again, what makes this statistic so startling is that there is less traffic and fewer passengers on the road after dark, so fewer car accidents and accident deaths would be expected.
Dangers of Night Driving
Hearing about the likelihood of nighttime car accidents, our clients may wonder what it is that makes night driving more dangerous than driving during the day. There are several factors that increase the risk of an accident after dark:
Reduced visibility: At night, drivers have limited visibility. Even with headlights on, visibility is limited to about 350 feet. Issues of reduced visibility can be further compounded by vision problems. Many people have difficulty seeing well at night, particularly as they get older.
Driving under the influence: DUIs are a leading cause of car accidents, and driving under the influence is more common at night, when people may be driving home from bars, parties, or other social gatherings.
Fatigue: Another common cause of car accidents is fatigue. Driving while drowsy can compromise many of the same senses as alcohol and drugs. Driving while fatigued diminishes a person's cognitive reasoning and slows down reaction time, both of which make car accidents more likely.
Tips for Safely Driving at Night
It is important that drivers in the Richmond area be aware of the risks of night driving so they can take necessary precautions to make driving safer. These practices can reduce the dangers of night driving:
Always use headlights when driving at night
Keep headlights clean and properly aligned
Keep dashboard lights at a dim setting
Maintain a safe distance between your car and others
Avoid distractions
Never drive while drowsy or under the influence of drugs or alcohol
Contact Us
If you've been injured in an accident and would like to hold liable parties accountable for damages, the lawyers at Reed & Terry, LLP can be of assistance. To discuss the details of your case with a member of our legal team, send us a message at your earliest convenience, or call (281) 201-0988.
Related to This